Run as a Candidate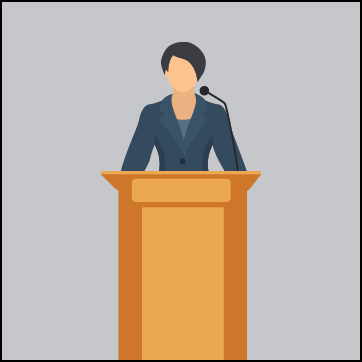 1. Ensure you are eligible to register and run
To be eligible to run as a candidate, you must be:
A Canadian citizen
18 years of age or older on Election Day, and
Ordinarily resident in Alberta for the 6 months preceding Election Day
You must not be:
An inmate
A Member of the Senate or House of Commons of Canada, or
Prohibited from nomination or disqualified as a candidate

Under the Election Act,
Under the Election Finances and Contributions and Disclosure Act, or
Under the Legislative Assembly Act.
Eligible candidates can choose to run in any electoral division in the province.
---
2. Register with Elections Alberta
If you want to run for a political party:
You must first take part in the party's nomination contest process. Contact the registered political party to find out more about their nomination process. In general, parties hold nomination contests to choose their candidates when there is an upcoming election.
If you win the party's nomination contest, you are automatically registered as a candidate with Elections Alberta on the date the party endorses you as their candidate. This process is fully automated in Elections Alberta's systems and there is no need for you to file a candidate application form.
To complete your registration you must pay a $500 candidate deposit to Elections Alberta by cash, a certified cheque and/or a bank or postal money order made payable to "Government of Alberta". You can use personal funds, or your party or constituency association may pay the deposit on your behalf.
If you want to run as an independent:
Once the campaign period has begun, complete the Registration of a Candidate application form and file it with Elections Alberta together with a $500 candidate deposit paid by cash, a certified cheque and/or a bank or postal money order made payable to "Government of Alberta". Elections Alberta will let you know once your application is approved.
IMPORTANT: As soon as you are registered as a candidate you have legal financial reporting obligations with Elections Alberta even if you do not complete step #3 for any reason.
One of the most important rules to abide by is to only raise and spend funds for your candidacy once you are registered and the campaign period for the election has begun. After the election you must file a campaign return to disclose all your financial activity. See here for rules on raising and spending funds.
---
3. File Candidate Nomination Papers with a Returning Officer
A completed original Candidate Nomination Paper must be filed with the returning officer before 2:00 pm on Nomination Day (the 10th day after the Writ of Election is issued). Late papers will not be accepted.
The candidate nomination papers must include:
The name, physical address, and signature of 25 electors, from the electoral division in which the candidate is seeking nomination;
The appointment of an official agent; and,
An affidavit from the candidate of their eligibility for nomination and their consent to be nominated.
Once your nomination is accepted, your name and political party affiliation, if any, will appear on the ballot for that electoral division.
---
Candidate Obligations
Candidates must abide by the Election Act and the Election Finances and Contributions Disclosure Act. Comprehensive guides are available to assist candidates in understanding these obligations:
Additional resources are also available for these key areas of candidate responsibilities:
Financial Requirements
Candidates and their Chief Financial Officers must abide by the requirements for:
Accepting contributions
Spending money on election and campaign expenses
Reporting their financial activity following the election
Learn more about financial requirements here.
Election Signage and Advertising
Candidates using printed or electronic election advertisements must comply with the Advertising Guidelines for Political Participants. Advertisements that are not compliant may be removed or discontinued by the Chief Electoral Officer.
No election advertisements may be placed on or distributed at a voting place or within the boundaries of the land that it is located on.
Candidates should be aware that there are additional legislation and requirements that may apply to the placement, location, and timelines for the removal of election signs. All candidates should consult the local municipality for the specific bylaws that pertain to your area.
For provincial roadways, please visit:  
Please consult CRTC guidelines for:
Appointing Scrutineers
Scrutineers are the candidate's representative in voting locations. They are to observe the voting process, collect information about who has voted, and challenge electors that they believe are not eligible to vote.
Scrutineers must:  
A candidate may appoint up to four scrutineers, at each voting station, registration officer station, or advance voting ballot box for each day of voting. However, only one scrutineer per candidate may, at any one time, be present at each station. Scrutineers that are present at a voting station at the close of voting on Election Day can remain to observe the unofficial count. Scrutineers may also be appointed to observe the official count or verification process.
All scrutineers should be encouraged to review the Guide for Scrutineers prior to performing their role.
---