Chief Electoral Officer's Report on the 2021 Senate Election and Referendum Vote
September 26, 2022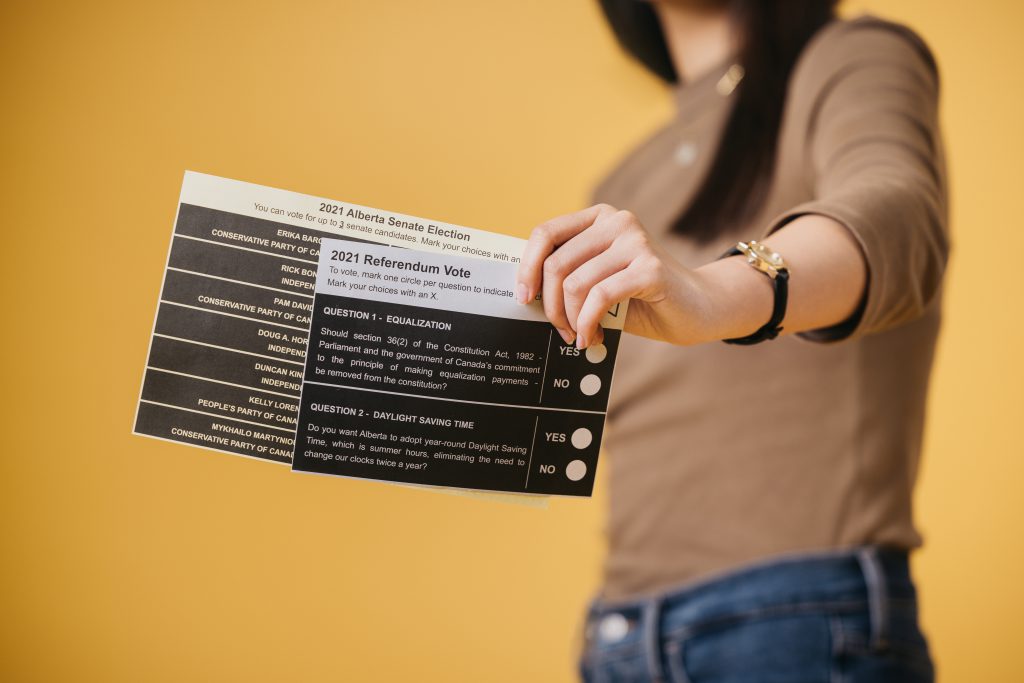 EDMONTON – Today, the Chief Electoral Officer and Election Commissioner, Glen Resler, released his report on the 2021 Senate Election and Referendum Vote.
The Senate Election and Referendum Vote was held on Monday, October 18, 2021, in conjunction with the 2021 Alberta Municipal Elections. Electors selected three senate nominees who may be summoned to the Senate of Canada, to fill a vacancy or vacancies relating to Alberta and responded to two referendum questions:
Should section 36(2) of the Constitution Act, 1982 – Parliament and the government of Canada's commitment to the principle of making equalization payments – be removed from the constitution?
Do you want Alberta to adopt year-round Daylight Saving Time, which is summer hours, eliminating the need to change our clocks twice a year?
The Report of the Chief Electoral Officer on the Senate Election and Referendum Vote provides information on the preparation for and conduct of the vote, political participant financial disclosures, Elections Alberta's expenses, and recommendations for legislative change.
The report is available online at https://www.elections.ab.ca/uploads/2021-Senate-and-Referendum-Report.pdf.
Elections Alberta is an independent non-partisan office of the Legislative Assembly responsible for administering provincial elections, by-elections, and referenda.
For more information, contact:
Megan Narsing
Media and Communications Officer
Phone: 780.427.6698
Email: media@elections.ab.ca
Posted in: Uncategorized