Elections Alberta launches Recruitment Campaign for upcoming Provincial General Election hiring for nearly 20,000 jobs across the province
April 03, 2023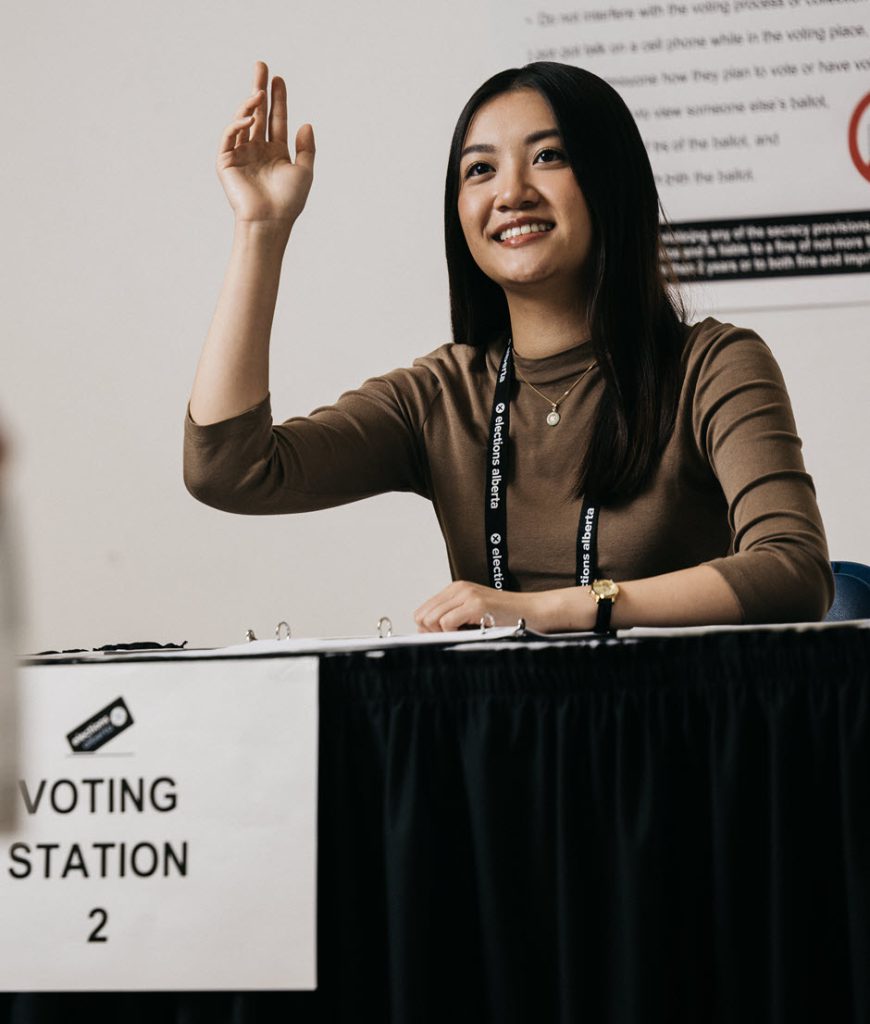 EDMONTON – Elections Alberta announced today they have launched a recruitment campaign for the next Provincial General Election. Across the 87 electoral divisions, approximately 20,000 staff will be hired to deliver voting services to Albertans.
A wide range of positions are required, including Site Supervisors, Information Officers, Voting Officers, Record Clerks, Registration Officers, Ballot Box Clerks, and Site Monitors.
"Election officers are an essential part of the voting process," said Pamela Renwick, Deputy Chief Electoral Officer. "This year we are preparing to offer in-person voting at over 300 advance voting, 600 mobile voting, and 1,200 Election Day voting locations, and making sure we have enough staff is crucial to our goal of making voting accessible across the province."
"This is a great role for stay-at-home parents, students, active and passive part-time job seekers, and retirees," added Renwick.
In the final 28-day stretch leading up to the May election, Elections Alberta will hold more than 1,700 training sessions for these new employees.
All residents of Alberta that are 16 years of age or older are welcome to apply. Those interested should visit the Elections Alberta website to apply online at https://www.elections.ab.ca/jobs/election-worker-recruitment/. Elections Alberta is committed to using fair and accountable hiring practices for elections in our province.
For more information, including a full list of positions, qualifications, and remuneration visit https://www.elections.ab.ca/elections/work-as-an-election-officer/positions/.
Elections Alberta is an independent, non-partisan office of the Legislative Assembly of Alberta responsible for administering provincial elections, by-elections, and referenda.
For more information, contact:
Robyn Bell
Communications Specialist
Phone: 780.427.7191
Email: media@elections.ab.ca
Posted in: Uncategorized