Voter Information for Electors Displaced by Wildfires
May 05, 2023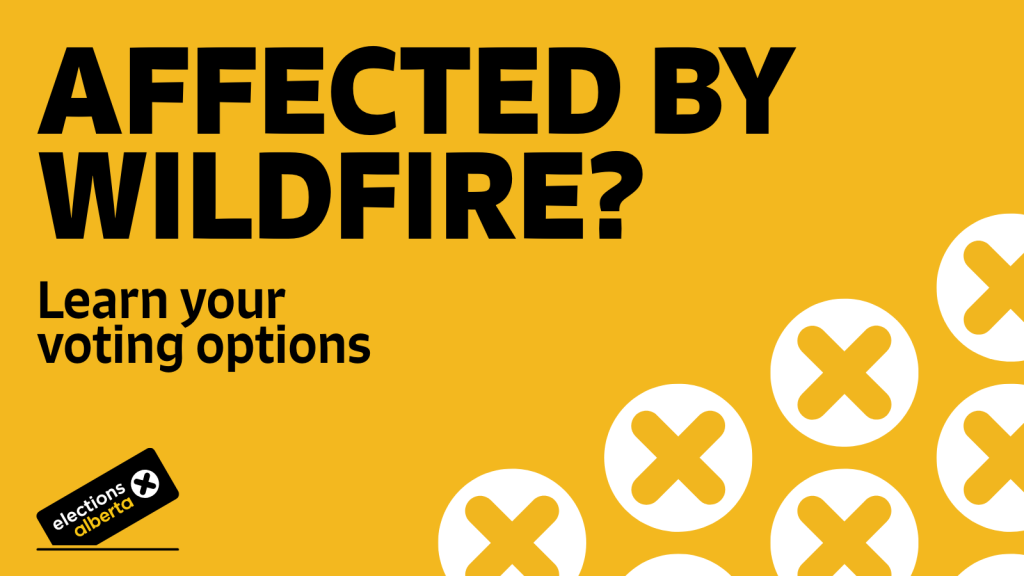 EDMONTON – Ensuring that every voter in Alberta has an opportunity to cast their ballot in the 2023 Provincial General Election is a priority for Elections Alberta.
Elections Alberta is closely monitoring the wildfires and evacuations that are occurring to determine how voters can be supported to cast their ballot. At this time, no returning offices or voting places have been impacted and in-person voting will continue to be offered at all locations, where possible.
Starting today, the Chief Electoral Officer has authorized an additional reason to vote by Special Ballot, so that those individuals that have been displaced by an emergency or disaster can take advantage of this voting option.
An information page is now available on the Elections Alberta website to provide up-to-date information for voters that may be affected by the wildfires at https://www.elections.ab.ca/current-election-information/voting-information-for-electors-displaced-by-emergency-or-disaster/.
Elections Alberta will continue to monitor the situation and post information on the website and on social media, should a returning office need to close due to an evacuation order and to provide alternate voting and service options.
Elections Alberta is an independent, non-partisan office of the Legislative Assembly of Alberta responsible for administering provincial elections,
by-elections, and referenda.
For media inquiries, please contact:
Robyn Bell
Media Relations
Phone: 780.427.7191
Email: robyn.bell@elections.ab.ca
Posted in: Uncategorized