2023 Provincial General Election Official Results Released
June 08, 2023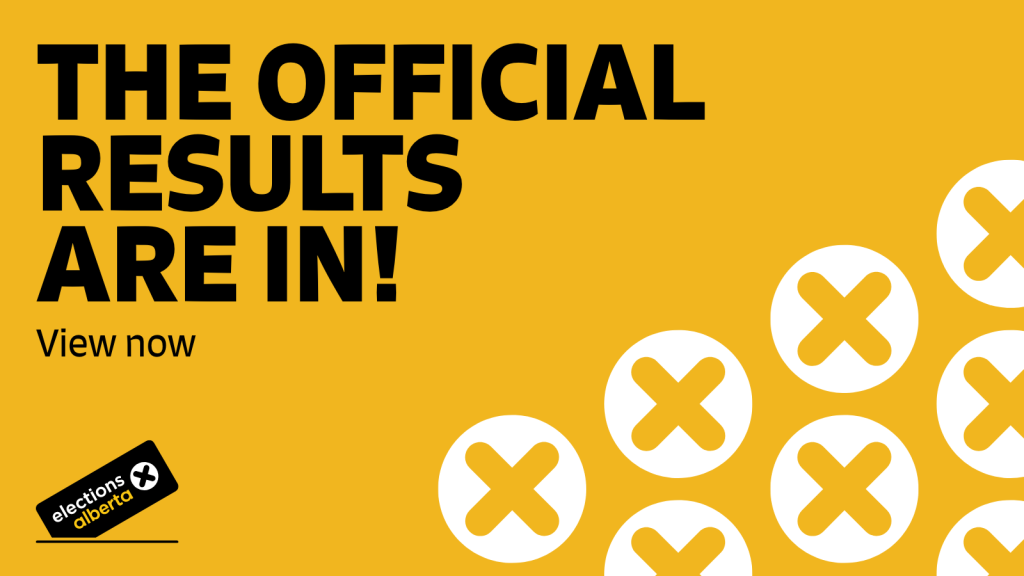 EDMONTON – Elections Alberta has released the official results for the 2023 Provincial General Election.
This election saw 1,777,321 votes cast, for a turnout of 59.5 percent. Of that, a record-breaking 758,640 electors chose to vote during advance voting days, with 21.9 percent of people using the 'Vote Anywhere' service.
In the ten days since Election Day, all Returning Officers completed the official count process. Two electoral divisions, Calgary-Acadia and Calgary-Glenmore, saw a difference of 100 or less ballots separating the winning candidate and runner-up. All Election Day, mobile voting, and Special Ballots were recounted in the presence of candidates and scrutineers. The official results reflect the results of the official count.
For electoral divisions where the difference in votes was 101 or more ballots, Returning Officers have reviewed all Statement of Votes, rejected ballots, and objected to ballots.
In both cases, all tabulator results were reviewed and verified.
To see the full official results, visit https://officialresults.elections.ab.ca.
Upon announcement of the official results, candidates now have until June 16, 2023, to make an application to the Court of King's Bench to request a judicial recount, if desired.
Elections Alberta is an independent, non-partisan office of the Legislative Assembly of Alberta responsible for administering provincial elections, by elections, and referenda.
For media inquiries, contact:
Robyn Bell
Media Relations
Phone: 780.427.7191
Email: media@elections.ab.ca
Posted in: Uncategorized