Voting Places Open For 2023 Provincial General Election
May 29, 2023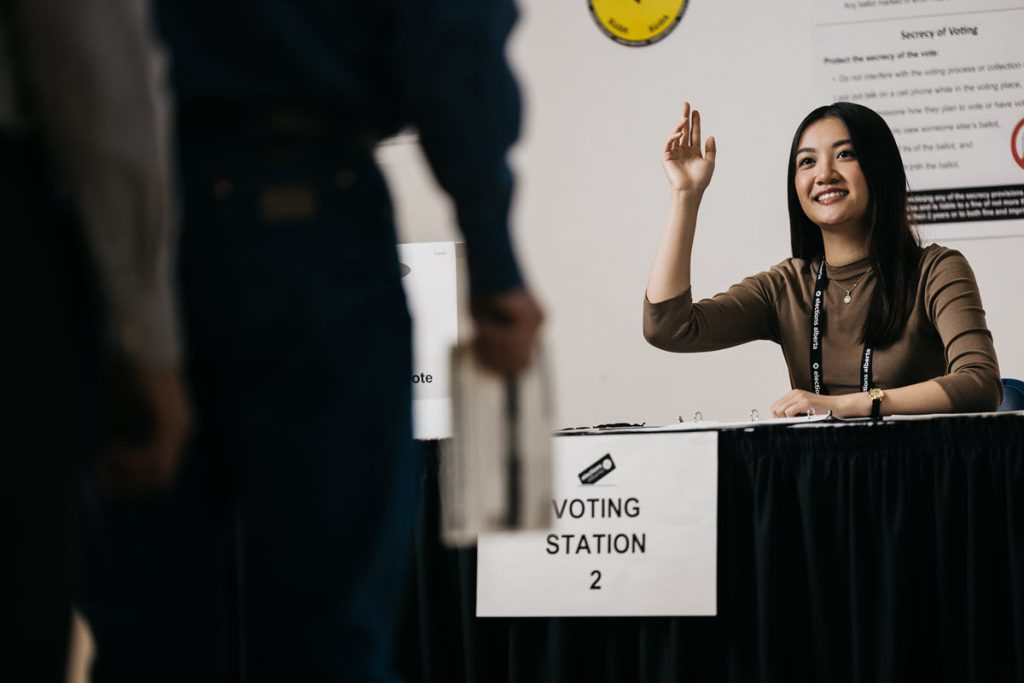 Voting locations are now open for the 2023 Provincial General Election and will be open until 8 p.m. tonight.
Electors voting today must visit their assigned voting location to cast their ballot. Where to Vote cards detailing assigned voting locations were mailed earlier this month. Electors may also find their assigned voting locations and access additional voting information at https://map.elections.ab.ca.
All voting locations on Election Day are open from 9 a.m. until 8 p.m. However, if there is a line at 8:00 p.m. the voting location will remain open until everyone in line is able to vote.
Advance Voting
Elections Alberta has released unofficial voter turnout numbers for advance voting, held from May 23-27, 2023.
"For the second election in a row we have seen record-breaking voter turnout during advance voting days," said Glen Resler, Chief Electoral Officer for Elections Alberta. "In 2019, we saw 700,476 ballots cast during the five days of advance voting, this year we have welcomed 758,550 to the polls so far."
There were 330 advance voting locations that offered the Vote Anywhere Service, giving electors the ability to vote at any advance voting location in the province. Of the 758,550 people who have voted since May 23, 21.9% voted outside of their electoral division.
The ten busiest advance voting locations in the province included:
ED 83 (St. Albert): St. Albert Centre
ED 81 (Sherwood Park): Sherwood Park Mall
ED 01 (Calgary-Acadia): Southcentre Mall
ED 14 (Calgary-Hays): McKenzie Towne Church
ED 08 (Calgary-Edgemont): Foothills Alliance Church
ED 65 (Highwood): Okotoks Centennial Hall
ED 02 (Calgary-Beddington): Huntington Hills Community Hall and Sportsplex
ED 33 (Edmonton-Gold Bar): Bonnie Doon Centre
ED 47 (Airdrie-Cochrane): Frank Wills Memorial Hall
ED 23 (Calgary-Shaw): Cardel Rec South
Election Night Results
The count of ballots will commence once voting closes at 8 p.m., and unofficial results will be shared at www.elections.ab.ca as results are received from each voting place.
Hand counts are completed for all Special Ballot, Election Day and Mobile Voting Places.
For votes cast at an advance voting place, results will be generated from the tabulator after the close of voting on election night. As advance voting locations offered the Vote Anywhere Service, each tabulator will read votes cast on ballots for all 87 electoral divisions and the results generated from each tabulator will report the results of votes cast for candidates in all 87 electoral divisions. Results will be reported by advance voting place, but with candidate vote totals being attributed to the electoral division in which they apply.
All advance voting, mobile voting and Election Day results will be reported by voting place.
All Special Ballot votes will be reported by the location of the count:
Returning Office: All ballots cast in person or dropped off at a returning office or satellite office.
Elections Alberta: All ballots returned by mail, cast in person or dropped off at Elections Alberta.
Announcement of Official Results
In the days following Election Day, returning office staff review the materials from the unofficial count to verify the results. These confirmations are then reported as official results and released to the public, with the winning candidates officially declared. This is known as the Official Announcement of the Results and is legislated to take place on the 10th day after Election Day, Thursday, June 8, 2023.
Elections Alberta is an independent, non-partisan office of the Legislative Assembly of Alberta responsible for administering provincial elections, by-elections, and referenda.
For media inquiries, contact:
Robyn Bell
Media Relations
Phone: 780.427.7191
Email: media@elections.ab.ca
Posted in: Uncategorized